Moisand Fitzgerald Tamayo marks 25 years!
Moisand Fitzgerald Tamayo marks 25 years!
2023 marks the 25th anniversary of the founding of our firm. Reflecting back on these years brings a sense of pride for sure but the overwhelming emotion is one of gratitude.
Instead of working for a financial services company and getting paid to sell their products, we decided to work directly for and get paid only by clients. We wanted to help our clients make good financial decisions, develop sound financial strategies, and use the most effective financial products to implement those decisions.
With more than 90% of the financial services industry using the traditional, conflict-laden business model, creating a truly independent firm is still unusual. Having one last this long is more unusual still. According to the Bureau of Labor Statistics, of the new businesses of all types founded in 1998, less than half were still operating just five years later. Only about 1 in 6 still exist today.
With more than 90% of the financial services industry using the traditional, conflict-laden business model, creating a truly independent firm is still unusual.
How did we survive to see a silver anniversary? We've had help from many special people and created a work environment which fosters stability. We believe family comes first and thus have a variety of flexible policies to allow employees the ability to address things that happen in life. To keep our focus on service, we have no quotas for bringing in new clients, we receive a salary commensurate with the professional service we provide, and we strive to foster a culture of teamwork and support.
We know we have a special firm. We've been fortunate to be recognized multiple times by various organizations and publications affiliated with the financial planning profession as a top firm and a best place to work in four of the last five years. That outside recognition is wonderful but the best validation we get is that we see far more smiles every day at work than any other expression. Of course, not every day is fun, but it is rare for any of us to dread coming to work.
It has always been important to us that our clients be well served even if our individual ability to serve were to diminish or even cease. We are all human and can get hit by the proverbial bus just as easily as anyone else. To that effect, we have continued to build our team over the years. The first wave was for additional client service help. Yutanna Moore, Pam Grabe and Tracy Smith all started with us about the same time, and each have been with us for more than 15 years. Try finding a financial, law or accounting firm that has had three people in a similar position for 15 years. Good luck.
Derrick Chandler and Mike Salmon became shareholders and have excelled. Derrick has completed substantial executive training and we are happy to announce that Mike was just named to InvestmentNews' national 40 Under 40 list!
Welcome New Owners
This year we are welcoming Sara Nash and DJ Hunt to the ownership group. As we did with Derrick and Mike when they became shareholders, we asked for some thoughts from Sara and DJ.
Sara N.
What drew you to financial planning? I worked in hospitality management prior to joining the firm. But switching to financial planning has been the best career decision I've ever made. As the Office Manager and Chief Compliance Officer, I use my hospitality management skills to look after a staff of 24 in a firm which values exemplary client service.
What will be the biggest challenge facing clients going forward? Our clients are very astute and level-headed, but get bombarded by the financial news media, who try to shock or scare viewers in order to sell more ads. The big challenge for all of us is to think long term and not be swayed by the media. I'm proud to be a part of a team that provides sound, steady advice and is committed to be "A Sanctuary from the Noise®."
What can you share about yourself that might surprise those who know you? I've been in several tv shows, movies and publications as an extra or a background character. I was also selected from the audience to be in a Broadway show, which was amazing! I'm no actor but I have great memories of being on sets and meeting performers and production teams.
What do you do for fun outside the office? I love spending time with my son, going to the beach or the pool, reorganizing my house, and getting fresh veggies at a farmer's market to cook for dinner.
DJ Hunt
What drew you to financial planning? It probably goes without saying that kids don't sit in their bedrooms daydreaming about becoming financial planners when they grow up. I became interested in investments during a high school economics course and parlayed that into an undergraduate degree in Finance. I also knew I wanted to help people and work closely with them, so it was an easy choice to go into financial planning over corporate finance. Being able to positively impact a family's financial situation is among the most rewarding things I've done, and I'm humbled to be associated with such a great group which has been doing just that for more than 25 years.
What will be the biggest challenge facing clients going forward? I think the biggest challenge is the same biggest challenge they have always faced – themselves. As a dad of two teenagers, we often have discussions about making good decisions, thinking further ahead than tomorrow, and how most of the time, we are our own worst enemy. The ones who figure this out and seek wise counsel on important matters are the ones who most often come out on top.
What can you share about yourself that might surprise those who know you? My band dominated our high school talent show back in the early '90s. So if I wasn't a financial planner, odds are I'd be a rock star.
What do you do for fun outside the office? I'm a life-long martial artist and I teach a Taekwondo class at the community rec center. Also, my son and I have taken up surfing since coming to Florida. My family loves going to the beach, and we enjoy taking road trips around Florida and the southeast to explore our new surroundings.
Welcome New Team Members 
To keep the quality of advice and service high, we continue to invest in our people. So far in 2023, we have welcomed six new talented people to our team.
Naira Aliyeva is a Tax Associate and a licensed Certified Public Accountant (CPA) in the state of Florida. She works closely with the Tax Department providing tax return preparation, projections, and planning strategies to our wealth management clients for personal, trust, gift, estate, and closely-held business tax returns. Naira graduated with a Bachelor's degree in Accounting from Florida Atlantic University and a Master's degree in Accounting from Emporia State University.
Tyler Stephens is a data entry specialist in our Operations Department. He received his certification in Full-Stack Web Development from the University of Central Florida in 2017. Tyler assists with data management, software integration, data integrity, continuity, and the reconciliation and management of data maintained in our client's portals.
William Wallace is a financial analyst who works closely with Mike Salmon to service commercial real estate (CRE) brokers by providing a variety of account functions such as new account setups, transfers, and daily maintenance. William is a proud alumnus of Florida State University and received his Bachelor of Science in Finance with honors in 2021. 
Julie M. is a Client Service Manager who has over 18 years of experience in the financial services industry, including client services, investments, and private banking. She assists Derrick Chandler, Mike Salmon, and Tommy Lucas through a variety of account services such as new accounts, transfers, 401(k) rollovers, beneficiary changes and account title changes. Julie graduated with honors from Ashford University in San Diego, CA in 2018 with an Associate's degree in Finance.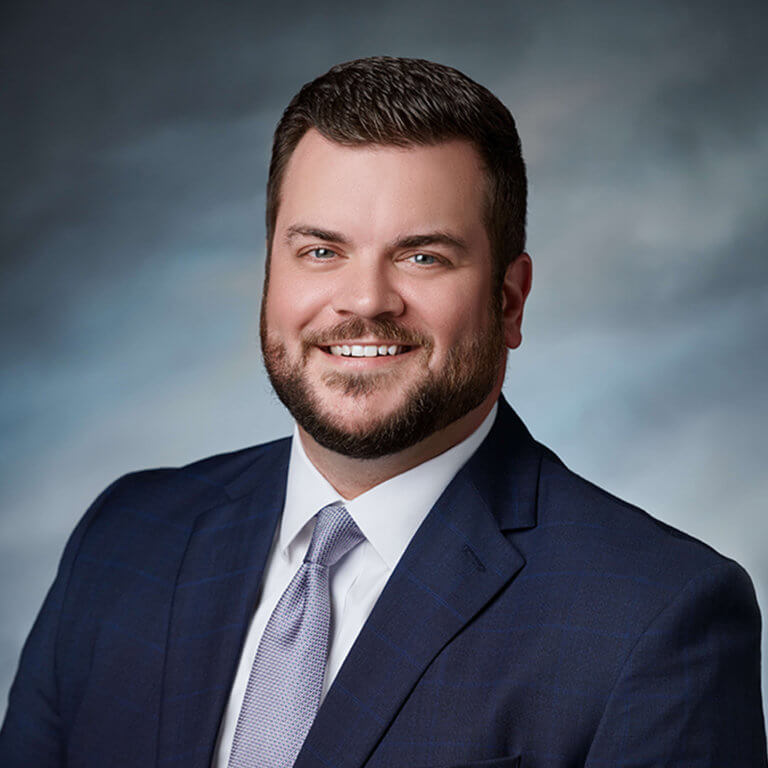 Brad Brescia is a CERTIFIED FINANCIAL PLANNER™ professional and Senior Financial Advisor. Since joining the financial planning industry in 2009, he has worked in a variety of roles and brings expertise in the areas of complex financial and estate planning, trust creation and administration, insurance planning, retirement preparation and transition, business succession, and multi-generational planning. He currently serves on the board of the Financial Planning Association of Central Florida. 
Connor Ryan is a Financial Analyst. He works in the Melbourne office assisting advisors with the development and analysis of retirement models and financial plans. He graduated from Florida State University in 2019 with a Bachelor of Science degree in Criminology.
Bottom Line
The past 25 years have been amazing, and we are excited about what the future holds as we continue to grow and develop our talented team and help more families get and keep their finances in great order. One thing that will never change is our deep appreciation for our clients. Many have been with us for over 15-20 years, and we appreciate the trust and confidence you have placed in us as we have together navigated both challenging and prosperous times. For our newer clients, many coming from existing client referrals, we are glad you are on board, and we look forward to providing you with a great experience for years to come. Our journey over the last 25 years would not be possible without our clients, so with this please receive our heart-felt gratitude.
Important Dates:
July 31
Deadline for sponsors of retirement plans to file the 2022 Form 5500 (assuming a 12/31 plan year-end)
Deadline for sponsors of retirement plans to file a Form 5558 (to extend the 2022 Form 5500 filing deadline until October 15)
September 15
Q3 2023 estimated tax payment deadline for households
Q3 2023 estimated tax payment deadline for sole proprietorships, single-member LLCs, C-corporations, and multi-member LLCs that elect to be treated as a corporation
Extended 2022 income tax return (Form 1120S) filing deadline for calendar year S-corporations
Extended 2022 income tax return (Form 1065 or 1065-B) filing deadline for calendar year multi-member partnerships and multi-member LLCs (default) July 1
September 30
Determination date for identifying designated beneficiaries of retirement accounts whose owner died in 2022
Deadline for employers to distribute the Summary Annual Report (SAR) to plan participants of 401(k) plans (assuming the 2022 Form 5500 filing deadline was not extended).
October 1
First day to file FAFSA for upcoming academic year
October 15
Start of Open Enrollment Period for existing Medicare enrollees
Extended 2022 income tax return (Form 1040) and gift tax return (Form 709) filing deadline
Extended 2022 income tax return (Form 1040) filing deadline for sole proprietorships and single-member LLCs
Extended 2022 income tax return (Form 1120) filing deadline for calendar year C-Corporations and multi-member LLCs that elect to be classified as a corporation
Extended deadline for filing a calendar-based 2022 Form 5500.
Extended deadline for calendar-based sole proprietors and C-Corps to fund a 2022 employer contribution.
Please remember to call us: When anything significant happens in your life, including changes in your finances, family, or health that could affect your financial plan, please let us know so that we can adapt our planning and portfolio work for you accordingly. Also, if you ever fail to receive a monthly statement for one of the Schwab Institutional or TD Ameritrade Institutional accounts under our management, please let us know so we may assure the respective custodian delivers your statements promptly.
Yours truly,
The Team at Moisand Fitzgerald Tamayo, LLC
 Contact Us
---
Moisand Fitzgerald Tamayo, LLC is an Orlando, Tampa and Melbourne, Florida based fee-only financial planner serving central Florida and clients across the country. Moisand Fitzgerald Tamayo, LLC specializes in providing objective financial planning, retirement planning, and investment management to help clients build, manage, grow, and protect their assets through all phases of one's life and the many transitions in between. If you have any questions or would like to discuss anything further, please give us a call or send us a note. If you are not a client and wish to receive emails notifying you of new posts – no more than once per month – fill out the subscription information in the sidebar to the right. For more frequent updates, follow us on Facebook, LinkedIn, or Twitter.  
Important Additional Information & Disclosures
---
Please remember that past performance may not be indicative of future results.  Different types of investments involve varying degrees of risk, and there can be no assurance that the future performance of any specific investment, investment strategy, or product (including the investments and/or investment strategies recommended or undertaken by Moisand Fitzgerald Tamayo, LLC-"MFT"), or any non-investment related content, made reference to directly or indirectly in this blog will be profitable, equal any corresponding indicated historical performance level(s), be suitable for your portfolio or individual situation, or prove successful. 
Due to various factors, including changing market conditions and/or applicable laws, the content may no longer be reflective of current opinions or positions.  Moreover, you should not assume that any discussion or information contained in this blog serves as the receipt of, or as a substitute for, personalized investment advice from MFT. 
Please remember that if you are a MFT client, it remains your responsibility to advise MFT, in writing, if there are any changes in your personal/financial situation or investment objectives for the purpose of reviewing/evaluating/revising our previous recommendations and/or services, or if you would like to impose, add, or to modify any reasonable restrictions to our investment advisory services. To the extent that a reader has any questions regarding the applicability of any specific issue discussed above to his/her individual situation, he/she is encouraged to consult with the professional advisor of his/her choosing. MFT is neither a law firm nor a certified public accounting firm and no portion of the blog content should be construed as legal or accounting advice. Tax advice is given only to clients and only when agreed to by MFT. A copy of the MFT's current written disclosure Brochure discussing our advisory services and fees is available for review upon request.
Please Note: MFT does not make any representations or warranties as to the accuracy, timeliness, suitability, completeness, or relevance of any information prepared by any unaffiliated third party, whether linked to MFT's web site or blog or incorporated herein, and takes no responsibility for any such content. All such information is provided solely for convenience purposes only and all users thereof should be guided accordingly.
Please Note: Limitations:  While MFT does NOT pay for recognition, awards, or publicity, neither rankings and/or recognition by unaffiliated rating services, publications, or other organizations, nor the achievement of any designation or certification, should be construed by a client or prospective client as a guarantee that he/she will experience a certain level of results if MFT is engaged, or continues to be engaged, to provide investment advisory services. Rankings published by magazines, and others, generally base their selections exclusively on information prepared and/or submitted by the recognized adviser. Rankings are generally limited to participating advisers. No ranking or recognition should be construed as a current or past endorsement of MFT by any of its clients.  ANY QUESTIONS: MFT's Chief Compliance Officer remains available to address any questions regarding rankings and/or recognitions, including providing the criteria used for any reflected ranking.
Historical performance results for investment indices, benchmarks, and/or categories have been provided for general informational/comparison purposes only, and generally do not reflect the deduction of transaction and/or custodial charges, the deduction of an investment management fee, nor the impact of taxes, the incurrence of which would have the effect of decreasing historical performance results.  It should not be assumed that your MFT account holdings correspond directly to any comparative indices or categories. Please Also Note: (1) performance results do not reflect the impact of taxes; (2) comparative benchmarks/indices may be more or less volatile than your MFT accounts; and, (3) a description of each comparative benchmark/index is available upon request.